How we met
The first time we met, we had each just finished the first year of law school, and were pursuing internships during the summer of 2011. Nate was in DC, Cindy, New York. Cindy came down to DC for a weekend, and through a mutual connection we both ended up at Cindy's friend Cassie's apartment for a summer rooftop picnic. We dined at a restaurant located inside a gas station. Little did we know this was the first of many shared weekends in DC!
The second time we met, we had just finished our second year of law school and briefly exchanged "hellos" at a rooftop party in New York where we were both working that summer. Neither of us really remembers this.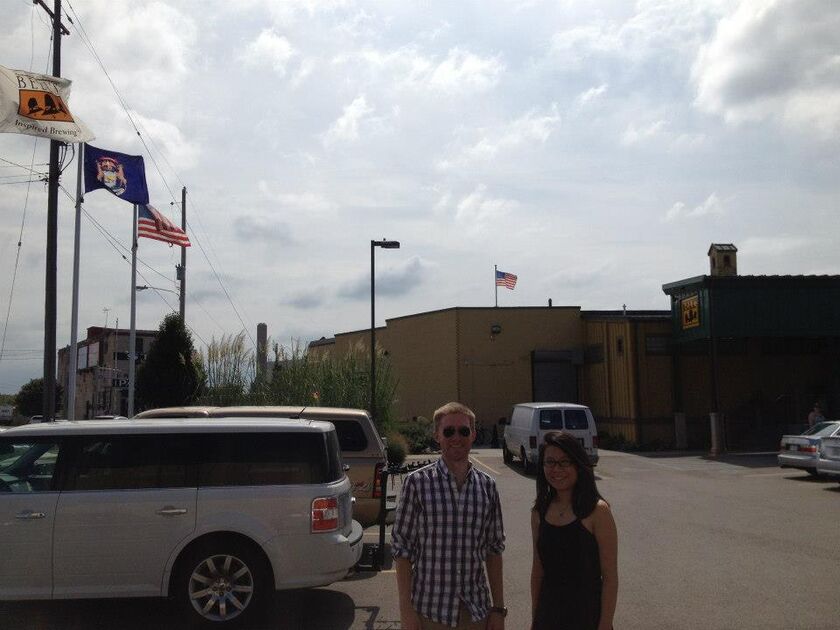 The third time we met, Cindy was visiting her friend Michelle in Ann Arbor at the beginning of their 3L year. Michelle and Cindy decided to go visit the Bell's Brewery in Kalamazoo and invited Nate to tag along. There, we discovered our mutual love of craft beers, and our penchant for awkward photos. See above.
The fourth time we met, we had graduated from law school and, in a rare coincidence, both ended up working at corporate law firms in New York in the fall of 2013. Through many group hangouts, we found out we both like Cat Power and decided to go to an acoustic performance as a first date, preceded by drinks at the Dead Rabbit, one of Cindy's after work haunts in the Financial District. But the distance between Crown Heights, where Cindy lived at the time, and Alphabet City, where dwelt Nate, was nigh unbridgeable so subsequent dates were deferred. Months later, Cindy moved to Greenwich Village, within walking distance of Nate's place, and we reconnected at his 26th birthday party.

New York, to DC, with many Amtraks in between
The next two years flew by! We enjoyed vacations to Puerto Rico, Europe, upstate New York, other cool spots far and near, and many fun nights exploring lower Manhattan. When Nate decided to go to Washington, Cindy remained in New York to pursue her ambitions there. Luckily, we both love trains, FaceTime, and our friends and favorite joints in both cities, so what seemed daunting at first has now become a cherished tradition.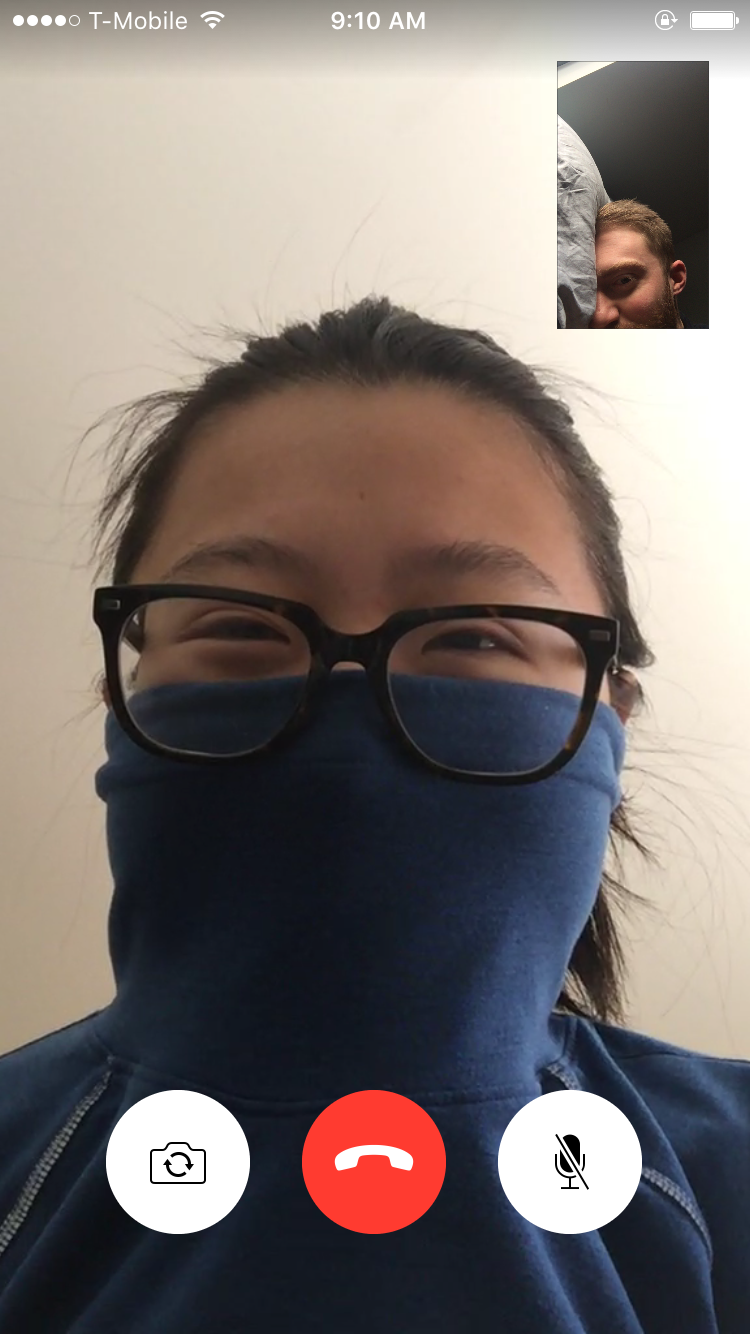 Proposal
He filled a box with memories and booked a secret Saturday morning train to New York. Once there, he secured a prime spot in the cafe section of McNally Jackson, her favorite bookstore, and nervously read Jane Austen while he waited for her unexpectedly long Saturday afternoon work meeting to end. Once it did, he signaled her a clue to his surprise location. She, a real sleuth, arrived promptly, and promptly gave away his hard-earned cafe seat. So they went to another nearby hangout, Housing Works Bookstore, where she examined the contents and read the charming annotations he'd written on photos, Playbills, and tickets tubs from the past two years together. At the bottom, he had hidden a notebook with his intentions written on the first page and a small box with a shiny surprise inside! She said yes, but didn't cry because they were in public. They then took a shameless selfie, walked to Cindy's place, beaming, and took the train down to the site of their first, unsuccessful date--the Dead Rabbit--for celebratory drinks.